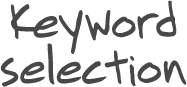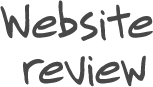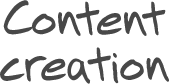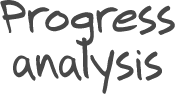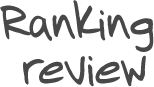 Search Engine Optimization – SEO
Let SGDesign handle your SEO.
We'll work closely with you to create an online marketing campaign to target those Customers you're looking to acquire.
The more you know, the better and more efficient the process will be. If you have a general idea of SEO, your website and goals we can more efficiently work to achieve your goals. Some basic information regarding SEO is provided below. If you have any questions or are ready to proceed, please give us a call (949) 371-9701, Email or use our Contact Form.
What is SEO?
SEO (Search Engine Optimization) is structuring the content on your website to provide favorable and competitive results when someone searches the Internet.
Searches and SERPs:
Searches are performed using the common search engines (Google, Bing, Yahoo as well as Duck Duck Go). The results of a search are called SERPs, which stands for Search Engine Results Pages. These results come from Keywords entered and processed by the Search Engine. Keywords are sometimes singular, other times a String of words like a short sentence.
Should you know the details of SEO?
Website Owner
As the Owner of a Website, you should have a general idea of the SEO on your site.
Basic Keywords
What Campaigns are in place or were ran in the past
Who your Competition is
With these basics, you can start to review where you are in the SERPs.
One solid way to understand the health of SEO on your website is to put yourself in the position of your "unknown Customer". This is the person you want to find your site prominently showing in their SERPs. You'll need put yourself in their shoes and relinquish the knowledge you have as the Website Owner. Remember, they don't know you yet, so don't use your Website's name/ URL as a consideration at this point. Take a breath, close your eyes and think of your yet to be, Customer. What are they thinking? What is their focus when doing a Search? Since we exclude your Company and Website's name we also exclude your Product by title at this point.
Let's say you sell Telephones to Hospitals… what Keywords would a prospective Customer use when you expect them to find your site? We're probably dealing with a person in the position of product acquisition. They likely care about quality and cost.

Clicking the image will show the rank positioning at the time of this article's creation. It shows values that put the SERPs for these Keywords all within the first page of Google Results.
Granted, this example is one of our clients (Med-Pat) and the SEO for these keywords has already been implemented.
But the logic is the same for all websites:
Define your goals in regards to SERPs and Keywords
Structure your sites Content to complement your goals
This is a simple example showing how a Website Owner can test their SERPs positioning and determine how SEO relates to the required traffic needed for a sites success.
Additional techniques and methods are required for covering all your Companies required exposure. Specialized Landing Pages, Backlinks, Social Media, and tracking final Sales Goals need to be considered. If you'd like help, we'd be glad to help.
Additionally, if you want a basic site audit because you believe you can be doing better, contact us and we'll generate a comprehensive report so you are knowledgeable on how your site is doing.