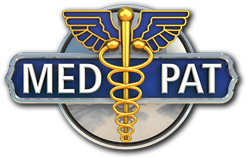 Web Design
Web Design
Online Sales
Online Sales
Project Management
Project Management
Webmaster Services
Webmaster Services
Product Photography
Product Photography

Internet Development
Website Design / Online Application Development
At SGDesign we have been helping companies achieve their goals since 1994.
What We Do:
We build web sites…and more.
Design, problem solve, create, manage, and take your ideas and dreams and bring them life. If you need a professional service for your online business venture, please give us a call. We have the experience, resources, honesty, and creativity to provide you with the best possible results. Call (949) 371-9202 to talk about how we can help or email your requirements to Contact@SGDesign.com
Why Us?
With so may companies offering web design, finding a company that precisely fits your needs is critical. More…
Dynamic Websites
Almost every site we design these days is database driven. We offer "built from the ground up" solutions that do what you need in the format you require. Reports, Inventory control, shopping carts with varying prices for different client requirements.
First Impressions
It's your store front, your business location, your pride of ownership, your home…